One of my faves, L'Arte Del Gelato, will be giving out free gelato at their Chelsea Market location on June 25 from 12:30 – 2:30 p.m. to celebrate their new, larger, space there! Let's flash back to the comic I did about them to celebrate!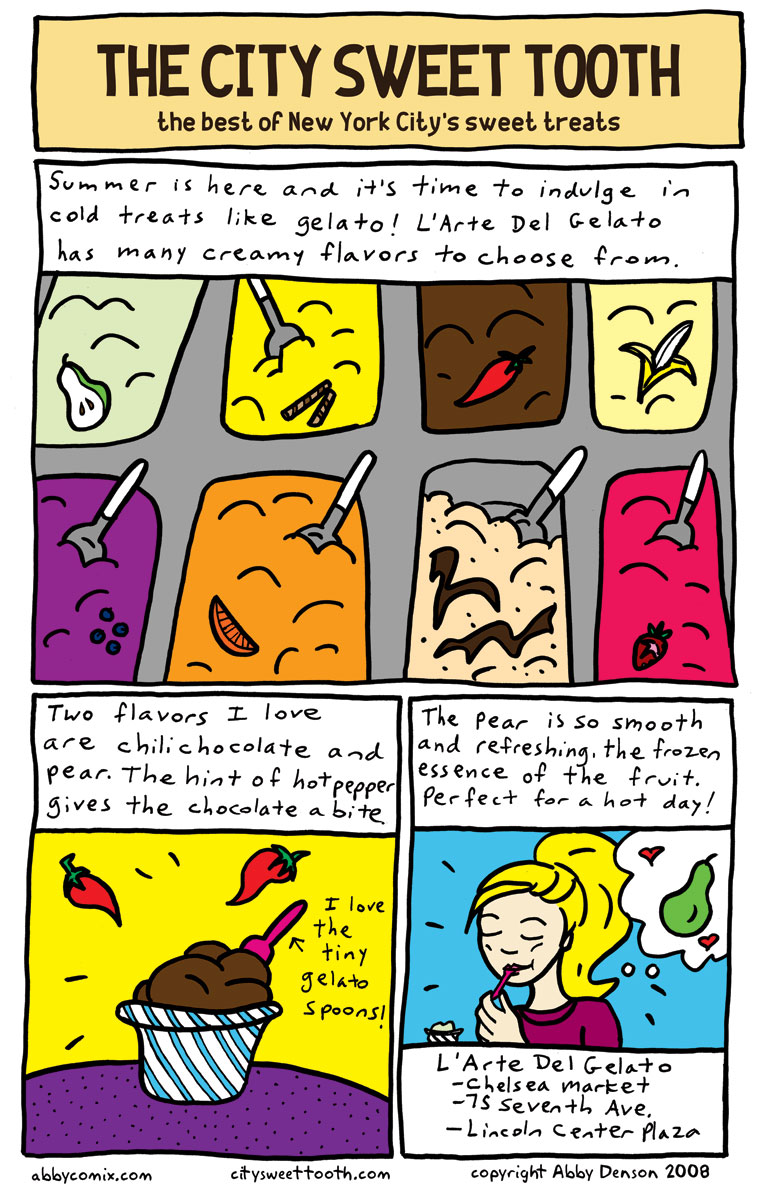 I promise there will be new comics soon!
No Comments »
RSS feed for comments on this post. TrackBack URI
No comments yet.
Leave a comment